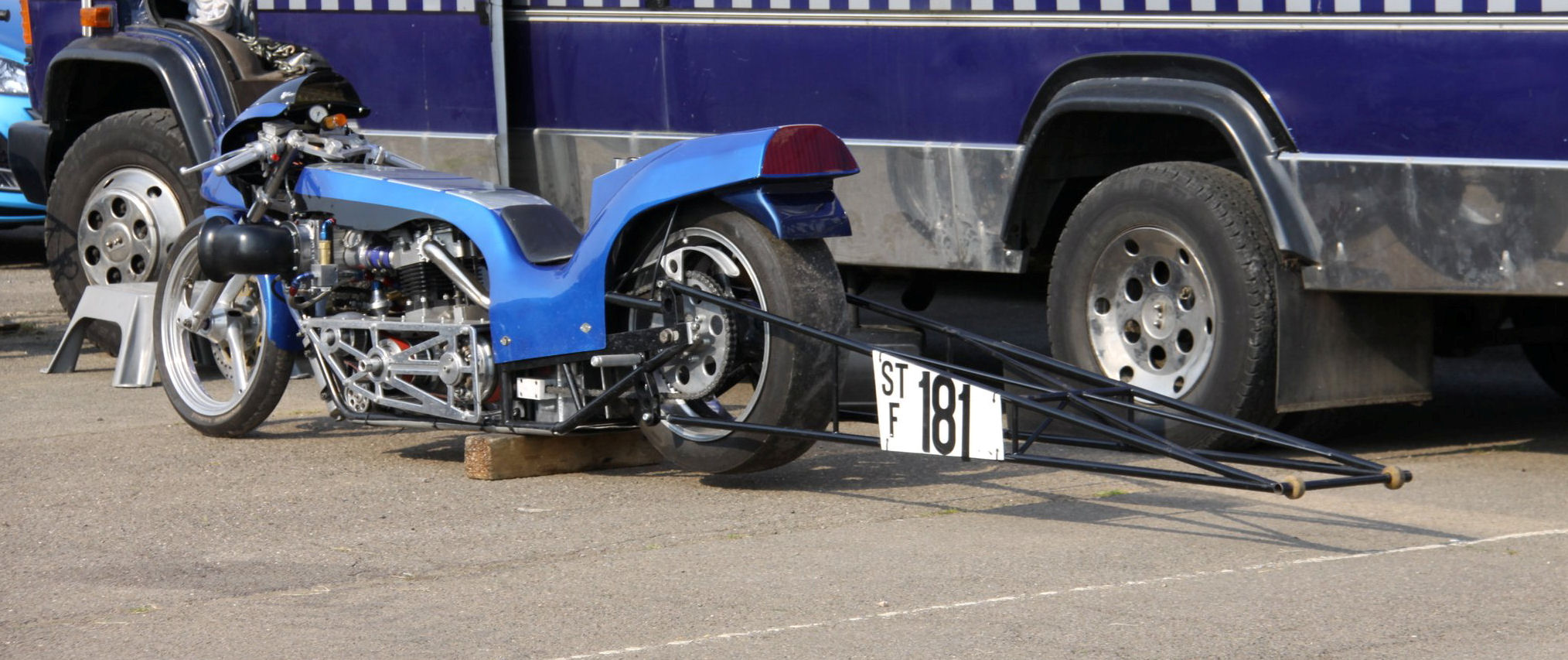 The Original Triumph Dragbike
This is the start of the story. A Triumph drag bike called Titan 2 was built for Duncan Hocking to race in Super Twin Fuel. After a blow up on the start line and a few further repairs it was seen out again with a billet head.
After seeing the bike at Pod and later in Daves workshop where it had been for some time, waiting for Duncan to collect it, I suggested that if ever Duncan gets bored of it we should take it to Bonneville. Later that year Dave rang me and said that Duncan had given him the bike in exchange for a debt he owed. So we booked flights, bought a tent and some sleeping bags and waited for August.
In the meantime we took the Triumph to a test & tune at Avon Park to see if the two of us could work as a team and more importantly work with the bike. For Dave Blown alky was normal, for me it was a bit of a steep learning curve. Larger jets means lean, smaller means rich. Coming from a nitrous background this was just wrong. Still I persevered and over 2 days testing I stripped and rebuilt the selector mechanism on the gearbox, never done Triumph or OLD STUFF before so quite perplexed by the quaint method it used. Anyway we got it reliably shifting only to have Dave blow the box to pieces on the next run because the engine produced too much power.
The album link above shows pictures of the original bike built for Duncan and then later with the Billet head made by Dave. All hand made with just a big lathe, a Bridgeport and a whole bunch of experience.